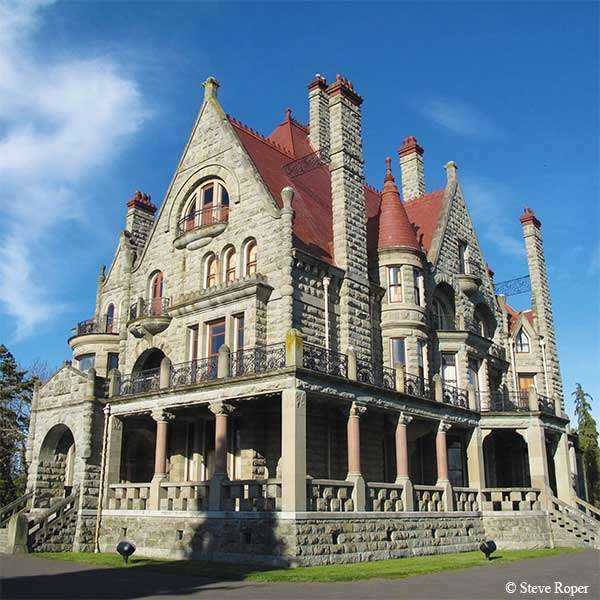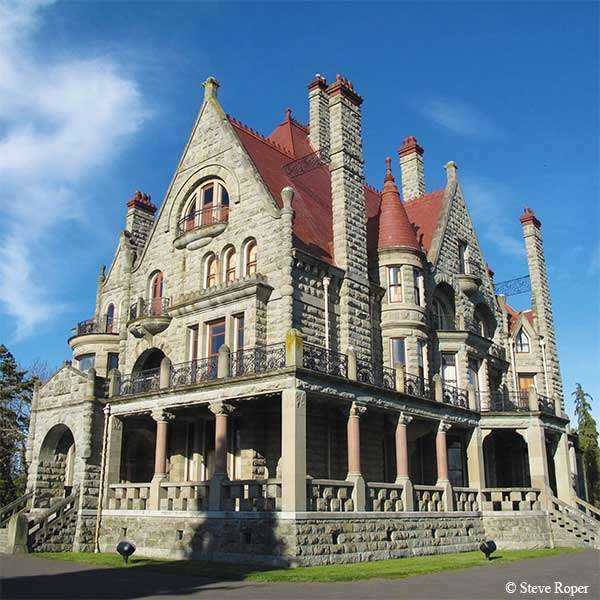 Craigdarroch Castle
Visit this spectacular mansion built in 1890 with four floors of exquisite stained-glass windows, intricate woodwork, and lavish furnishings. Craigdarroch Castle's tower, rising high above the city, offers a stunning view of Victoria, the Pacific Ocean, and the snow-capped Olympic Mountains. Tours are self-guided and 'I Spy' maps are available for children.

Built by coal baron Robert Dunsmuir during the reign of Queen Victoria and now a National Historic Site, Craigdarroch Castle has been meticulously restored, giving visitors a glimpse of privileged life in the 1890s.

Please note that Craigdarroch Castle has 87 steps, no elevator, and is not handicap accessible.

Please Note: Craigdarroch Castle is currently open Wednesday, Thursday, Friday, Saturday and Sunday only. They are closed Monday and Tuesday.