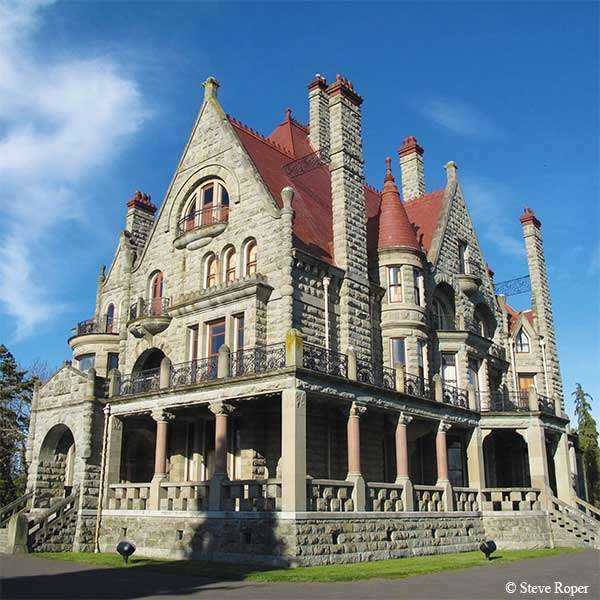 Craigdarroch Castle
Located in the heart of Victoria, Craigdarroch Castle is a National Historic Site of Canada. Built in 1890 for Coal and Railroad Industrialist Robert Dunsmuir, the building is an exquisite example of the finest craftsmanship and architecture in the Victorian era. Climb the 87 steps to the tower for expansive views of the Olympic Mountains and the Strait of Juan de Fuca.

Please note that Craigdarroch Castle has 87 steps, no elevator, and is not wheelchair accessible.

Please Note: Craigdarroch Castle is currently open Thursday, Friday, Saturday and Sunday only. They are closed Monday, Tuesday, and Wednesday.