The Gift Shop features a range of M.V. Coho merchandise and clothing, Victoria souvenirs including the renowned Murchie's Tea and Roger's Chocolates, beautiful First Nations art, and a variety of Port Angeles souvenirs... Did someone say Sasquatch?
The Gift Shop is open throughout the crossing, and is located behind the Coffee Shop at the rear of the ship.
Commemorate your trip with an item (or few) from our Gift Shop!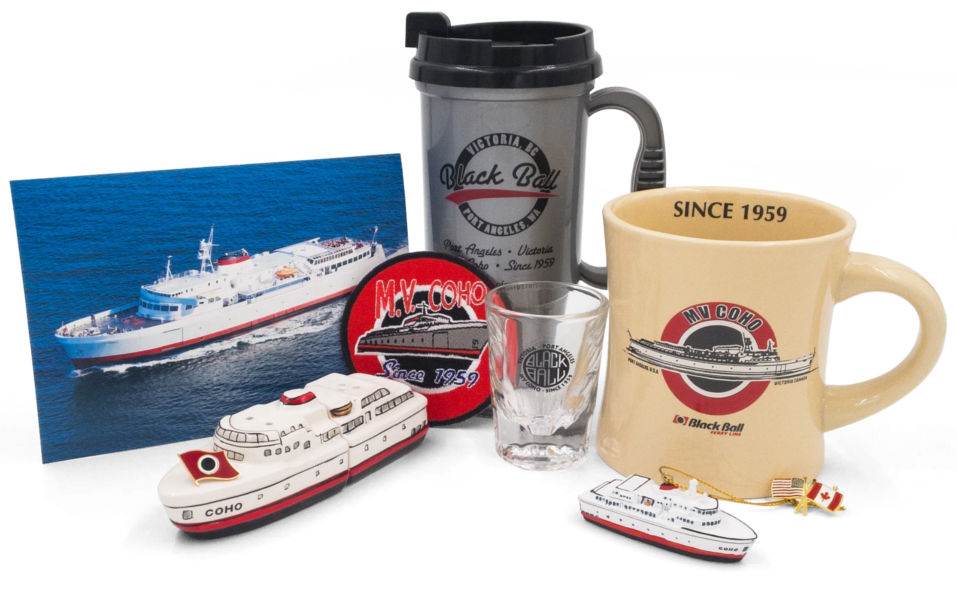 The Black Ball Shop
Bring home the memory of your trips aboard the M.V. Coho with a memento that will have you recalling the familiar sound of the ship's horn.
Purchase your favorite, unique COHO merchandise, clothing, or collectibles online and show your support for the historic Black Ball Line!
FREE shipping on USA orders over $75!
Shop Now